Use CryptoHopper Quickstart Guide to sign up for Zignaly and add your Binance account to it. All funds must be transferred to BTC, because our bot trades only in BTC pair. You also need to monitor your BNB balance and replenish it from time to time. It's for pay Binance's fees.
PABS Signals
After you pay for CryptoHopper subscription and subscription to PABS signals you practically do not need to set up anything additionally, because we send all necessary data for trading in each signal.
.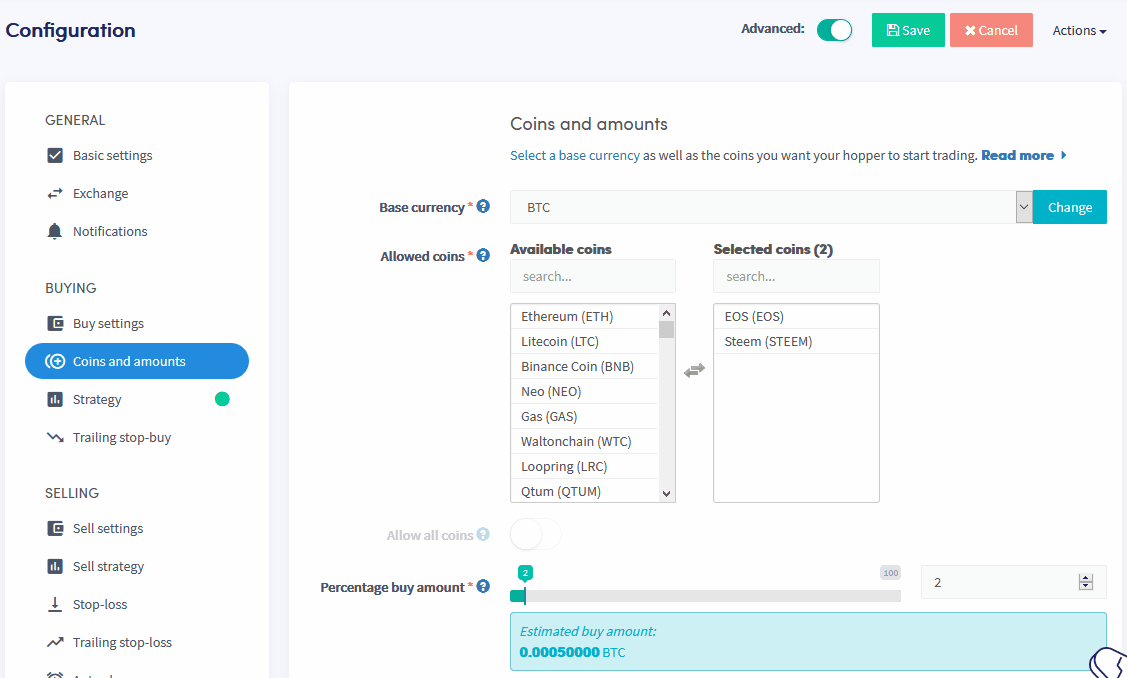 On the Coins and amounts page you need to check the settings:
Base currency should be set in BTC (because we only send signals in pairs to BTC)
All coins you prefer to trade (you can use this list to select the coins that are right for you) must be added to Allowed coins.
Percentage buy amount is better set to 8.
After that, all the necessary settings will be made.
The peculiarities of CryptoHopper
CryptoHopper does not support Limit orders, only market orders are allowed. We send a buy signal and we do not know what price you will get.
Does not support Sell Limit orders, only profit percentage of entry price. We send as a percentage the difference between the top price of the buy zone and the first target.